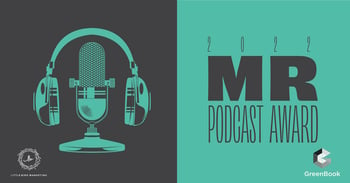 Each year, in partnership with GreenBook, we award one podcast in the insights industry the title and glory of MR Podcast of the Year.
Voting is closed. Winners will be announced in partnership with Greenbook at IIeX Behavior on September 14th.
Click a podcast in the list and listen to an episode today. Want to do a good deed? Make sure to give them a review and rating wherever you get your podcasts. It helps these creators get discovered and share their expertise!